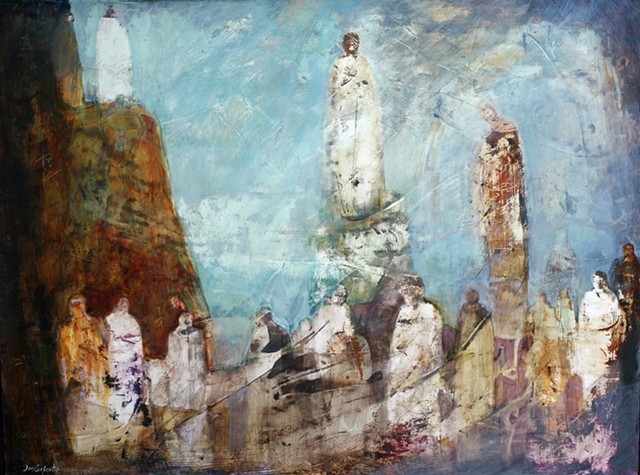 "The End Of The Pilgrimage" by Jim Carpenter
Acrylic on Paper, 22" x 30"


Artist Statement
I am a water-media artist. I paint on paper both with acrylic and with watercolor.
I paint because I love the creative process. The final product may teach me something about myself, about how I view the world, or about what I care deeply about, and as such each painting stands as a statement intended for me, and, I hope, one that will resonate with others. But it is the "getting there," the creative process of going from a blank piece of paper to the finished product that fascinates me and keeps me hooked on painting on paper. Although I am always present in the doing, I am still surprised by the way a painting ends.